The THS yearbook is now open to cash sales! You can order a yearbook directly from Ms. Bussiere using cash, check or money order made out to THS for the going rate of the yearbook at that time. Book orders will not be placed until payment is submitted. Feel free to contact Ms. B. after 2:30 with questions Monday through Thursday at the high school or via email at
melanie.bussiere@tularosak12.us
. Please note that she cannot take calls prior to 2:30 due to her teaching schedule.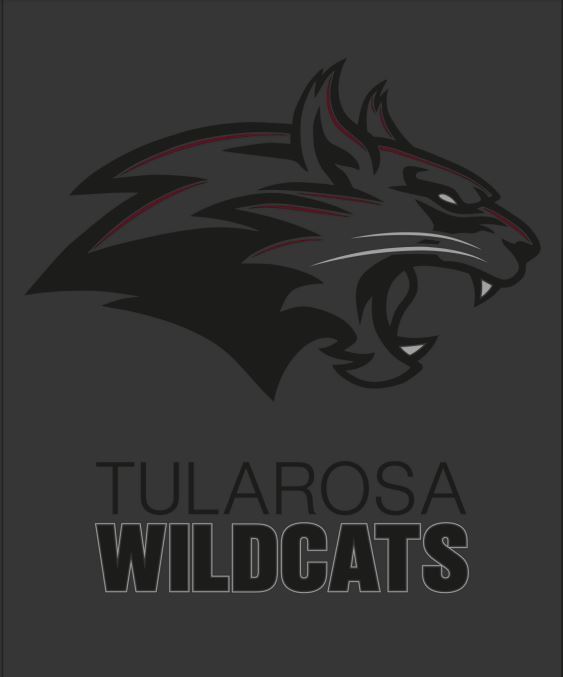 Bus 6, 7, 11, 12 and 14 for Mescalero are cancelled for 1/24/23 due to weather. Students for Mescalero will be remote learning.

Tomorrow's (January 21st) Jr High Basketball games against Capitan have been cancelled due to lack of officials!

Mini Cheer Camp Participants Reminder: Tonight is the mini cheer camp performance for all campers who participated in last weekend's cheer camp. Game time is at 6:30 p.m. Campers will get in free with their camp shirt on. Student tournament passes are $5, Adult tournament passes are $10, and single game passes are $5. No other passes are accepted during tournament including students.

TIS is having a Valentines Fundraiser.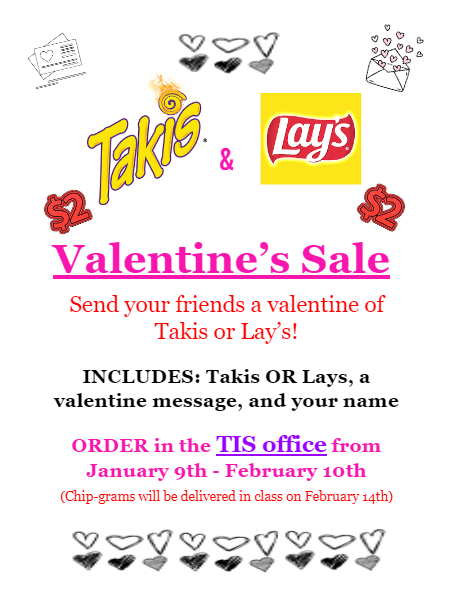 Busses for Mescalero will be delayed two hours 1/18/23 due to road conditions BUS 6, 7, 11, 12 and 14.

Students on Busses 6, 7, 11, 12 and 14 will be released at 1pm today due to incoming weather and possible hazardous road conditions. All other busses will be released at normal dismissal times.

January 16th: Monday Jr. High Boys Basketball game today against Chaparral has been cancelled due to no available officials. Girls game is still on as scheduled (Game will be played at the high school! )

Just a reminder, all students will have school tomorrow, Monday, January 16th.

Saturday's home basketball games with Socorro have changed: Boys JV: 1:30 p.m. Girls V: 3:00 p.m. Boys V: 4:30 p.m. Girls JV has been cancelled

Wishing everyone a happy holidays and hope everyone enjoys the break. Reminder we dismiss today at noon and will see everyone back January 9th ready to hit the second semester strong!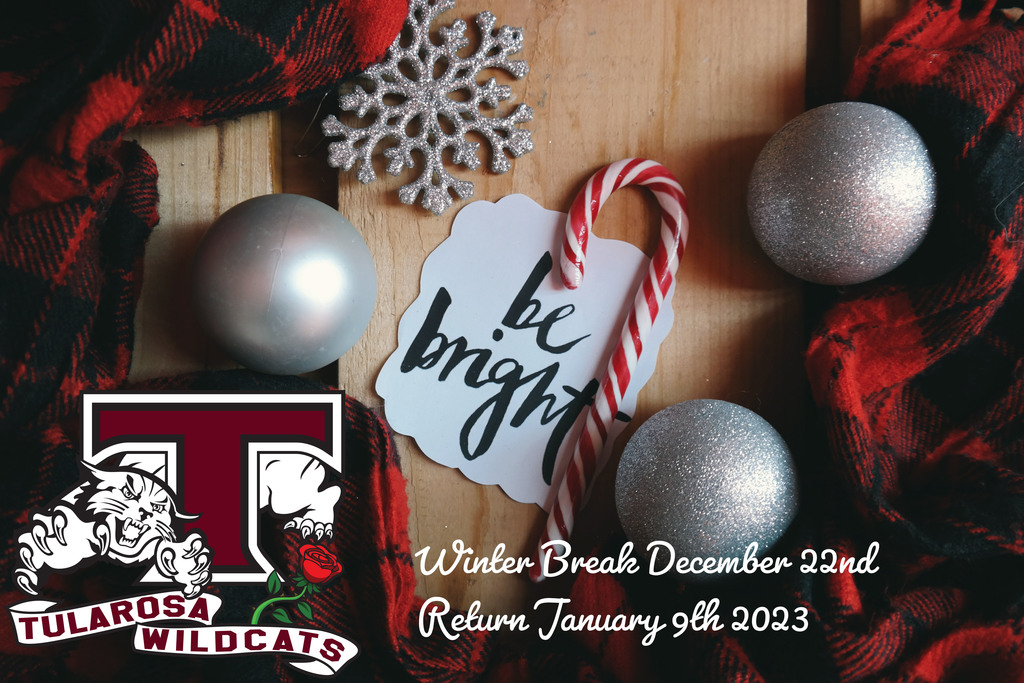 THS students and parents can now order their 2022-2023 School Yearbook online. They are currently $22 until December 31st. Any senior who wishes to submit their own senior picture, please contact Ms. Bussiere.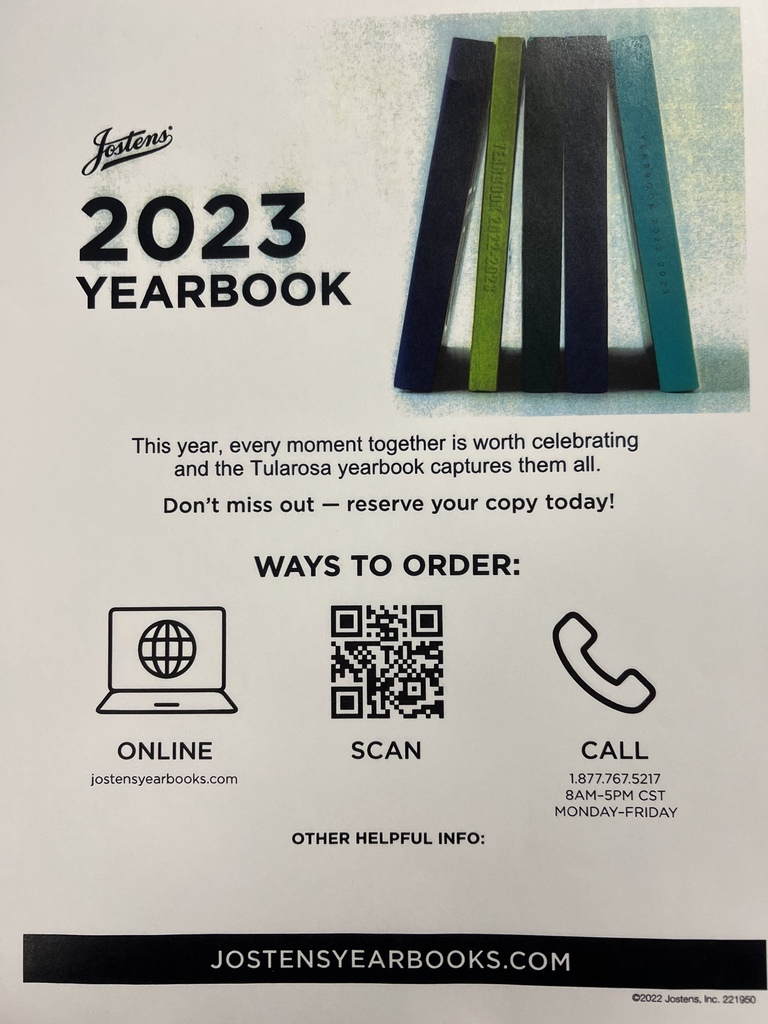 Ms. Walker's Drama and Stagecraft performed an act from Hamilton last week for the classes at THS. Great performance by a great group of students. Thank you all and Ms. Walker for your hard work and sharing that with all of us.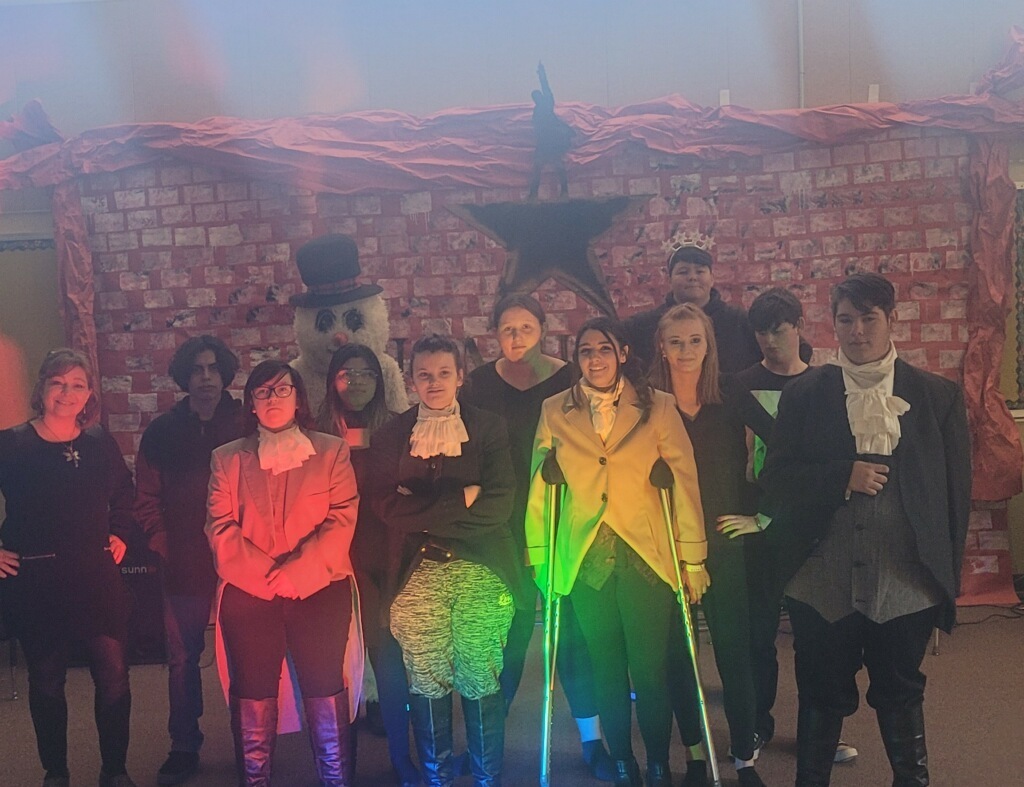 Tularosa Cheerleading Mini Camp 2023 will be held on Friday, January 13th from 1-6 p.m. Parents/guardians interested in registering their K-6th grade child can do so on Friday, January 6, 2023 from 4-7 p.m. at the TIS Gym.

Tularosa Schools is gathering information to see if there is a need for tutoring services for our Native American students. Your feedback would be greatly appreciated. Survey will close December 30, 2022.
https://forms.gle/UPPunqbuMiUy2oHf9

We had so much fun at our TES Caroling Performance and Winter Wonderland on Friday. Thank you to our amazing staff and volunteers who put it all together. You made it a very special evening for our students. A BIG thank you to our community partners for all of your donations. We couldn't have done it without you!! - Alamogordo Police Department, Heart of the Desert, McGinn's PistachioLand, Les Combes Winery, June's Market Crafts, Walmart Neighborhood Market, TBTC, Pizza 9 and Debbie Cooksey.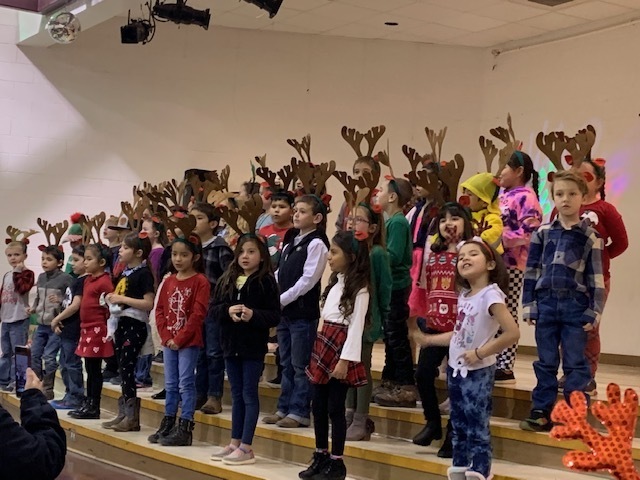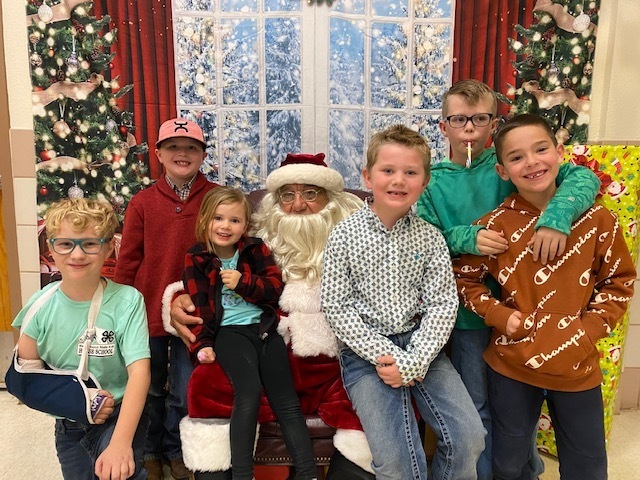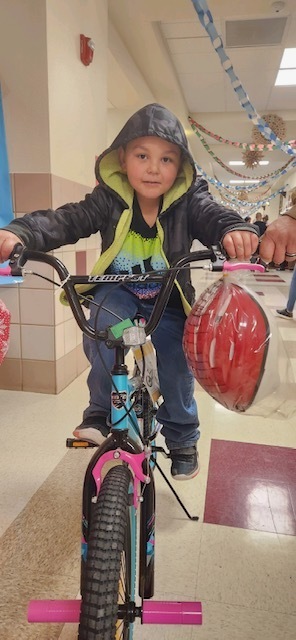 Busses for Mescalero will be delayed two hours 12/19/22 due to road conditions INCLUDING BUS 7.

Tomorrow's THS Boys' Basketball Game against Laguna game time has changed to 6:30 p.m. and 8 p.m.

Busses for Mescalero will be delayed two hours 12/14/22 due to road conditions INCLUDING BUS 7.

Update: Due to continuing weather and hazardous road conditions, all Mescalero busses are canceled for today, 12/13/2022.