TMS, Due to weather and road conditions, there will be no bus service to and from Mescalero today 3/11/2022. Please make alt arrangements.
Tularosa Middle School cheers on Tularosa High School boys basketball team as they head out to Albuquerque for state playoffs! Go get that blue trophy!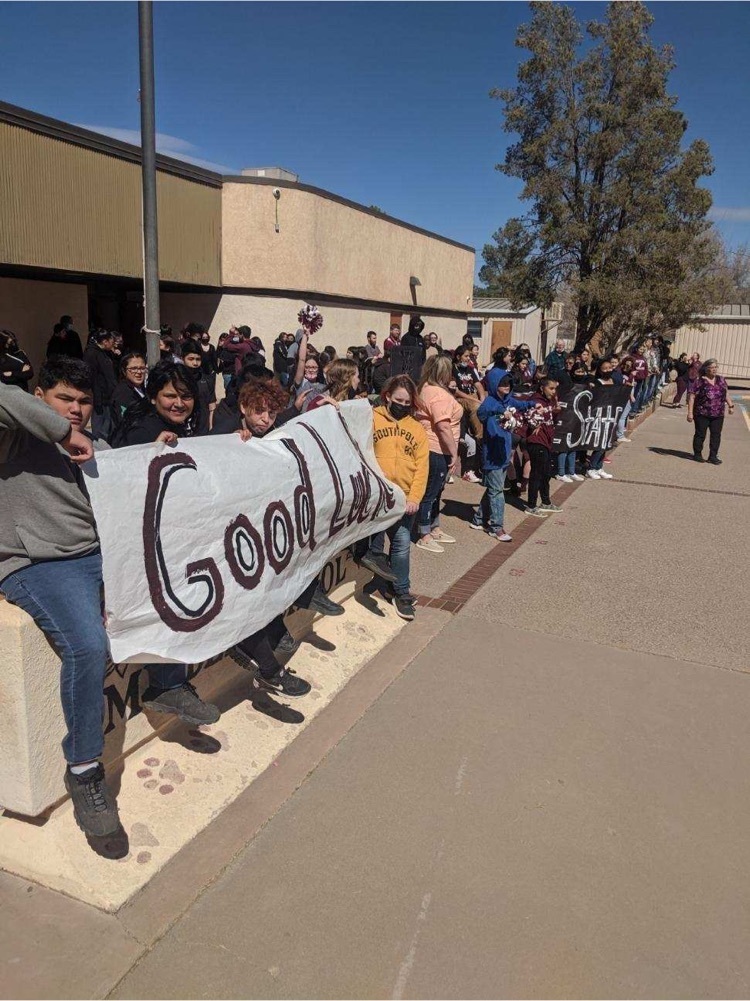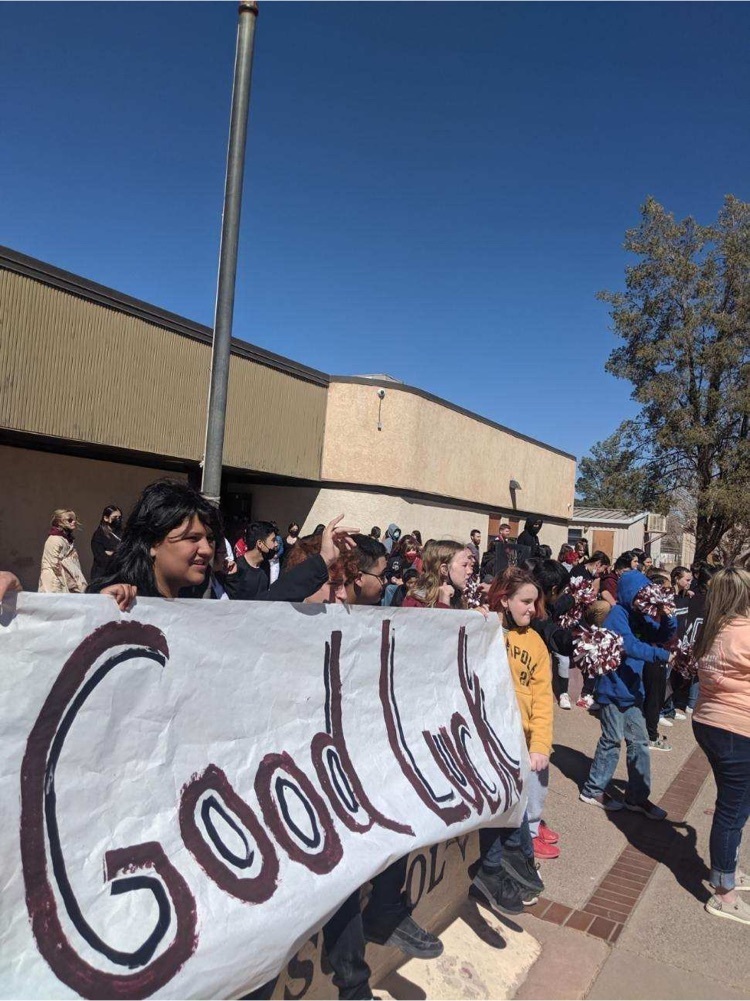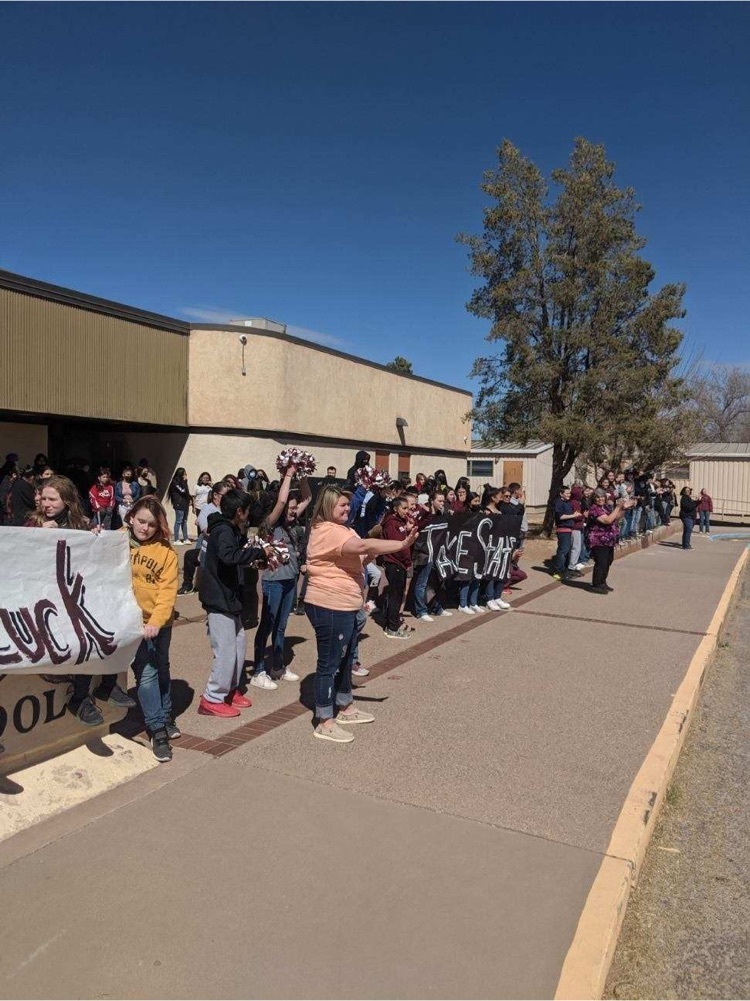 Tularosa Wildcat Basketball ADVANCES with the win over the Estancia Bears 64-51! Albuquerque bound on Friday at the Rio Rancho Events Center.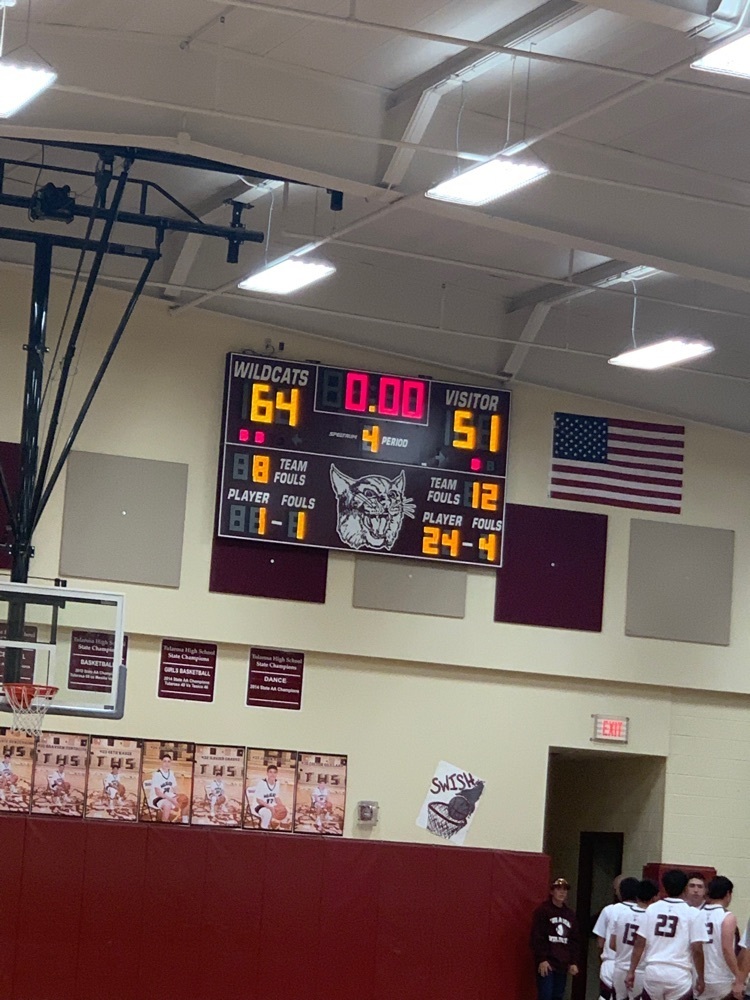 Congratulations to the Tularosa High School ESports Team and Coach Miyoshi on their win in yesterday's competition!

The Tularosa Wildcats will host Estancia for the second round of the 2022 NMAA Boys State Basketball Tournament, Wednesday March 9th at 6 pm. Tickets are digital only and must be purchased using the Go Fan app or the link below. Adults are $10 and students, senior citizens, and military are $5.
https://gofan.co/app/events/572686?schoolId=NM13931
Let's go Wildcats!!! Pride Baby Pride!
Just a reminder school pictures at TIS are March 9.

Tularosa FFA advisor Chase Montes and members are preparing to compete tomorrow in an Ag Mech contest at Hot Springs High School. This contest consists of tool identification, math solving, welding project, and woodworking. Good luck to all members competing tomorrow in all contests!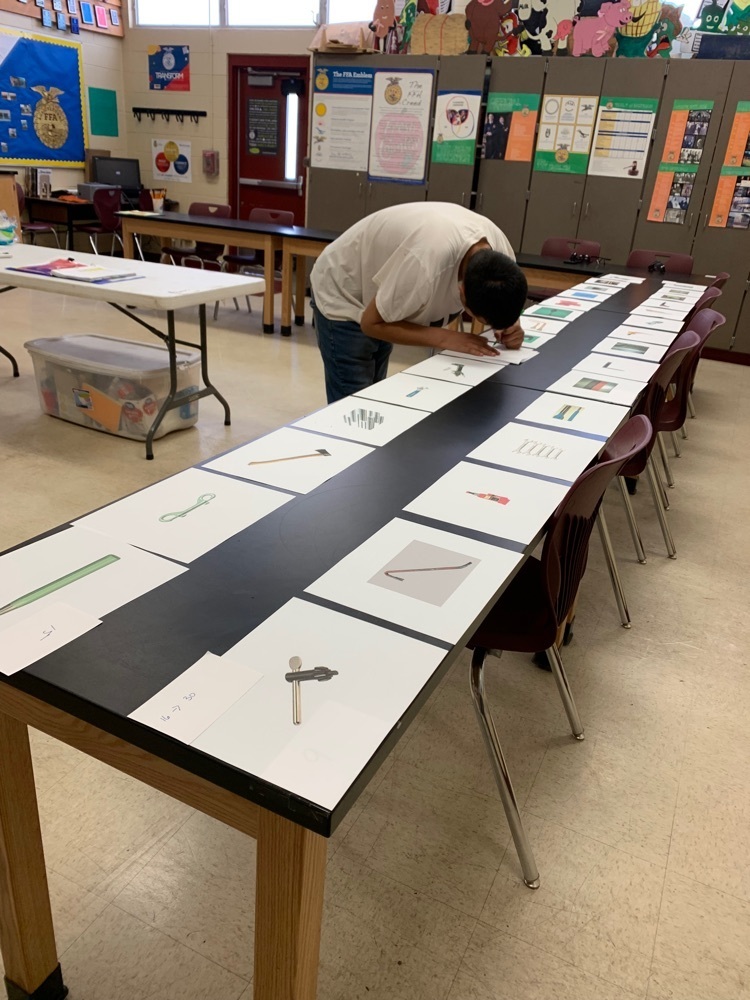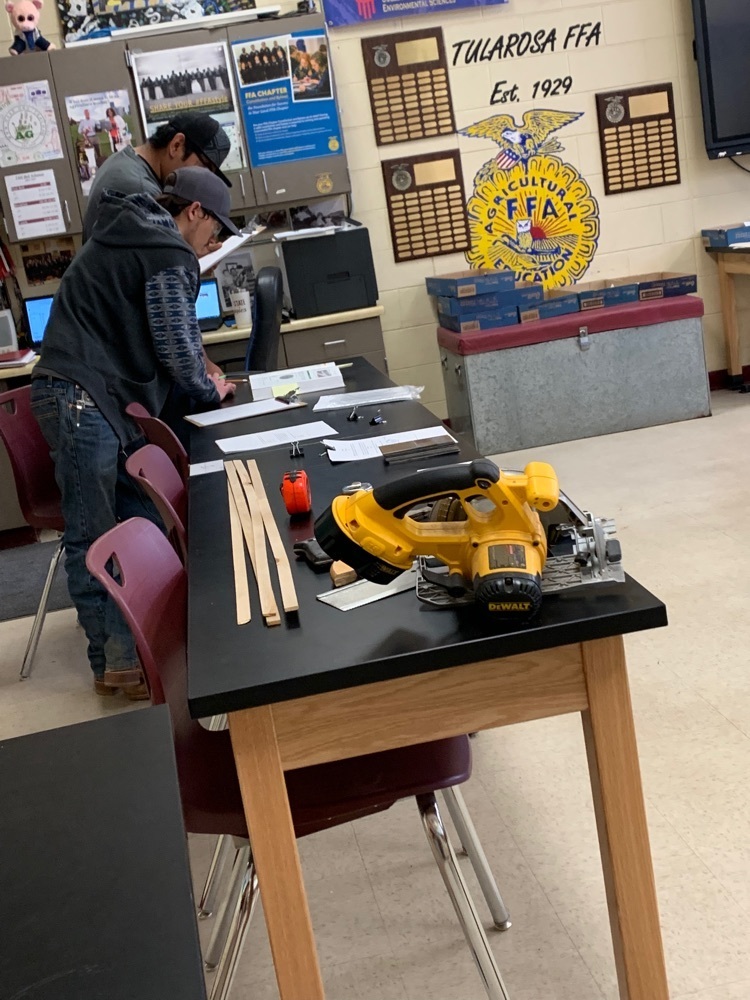 The Tularosa Boys Basketball team will host Mescalero in the first round of the state tournament Saturday, March 5th at 6 pm at the Tularosa High School Gym. Doors open at 5 pm. Everyone must purchase a digital ticket using the link below or using the GO Fan app. Adult tickets are $10 and students, military, and senior citizens are $5.
https://gofan.co/app/events/566014
Thank you for your support. Pride Baby Pride!

Ms. Bernino's classes made yummy beignets today!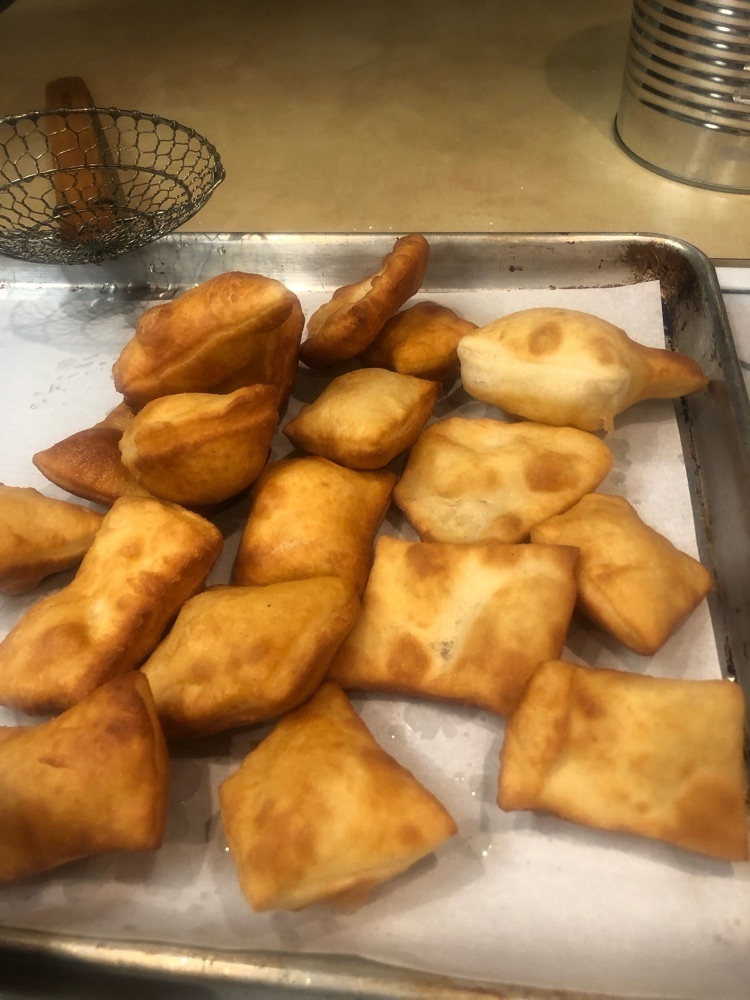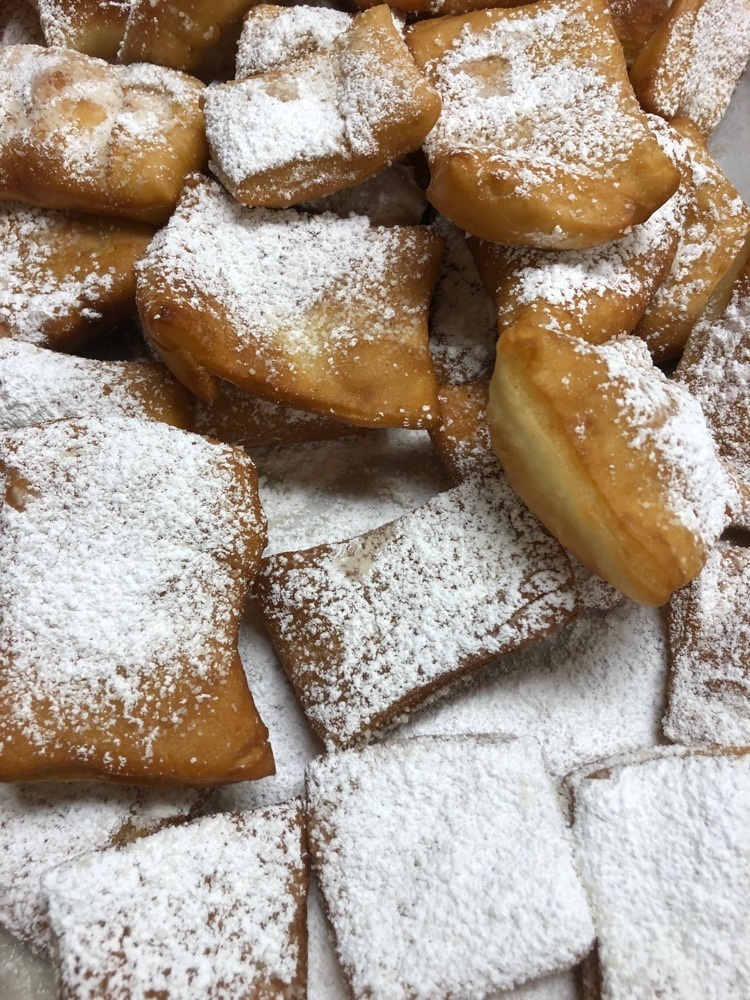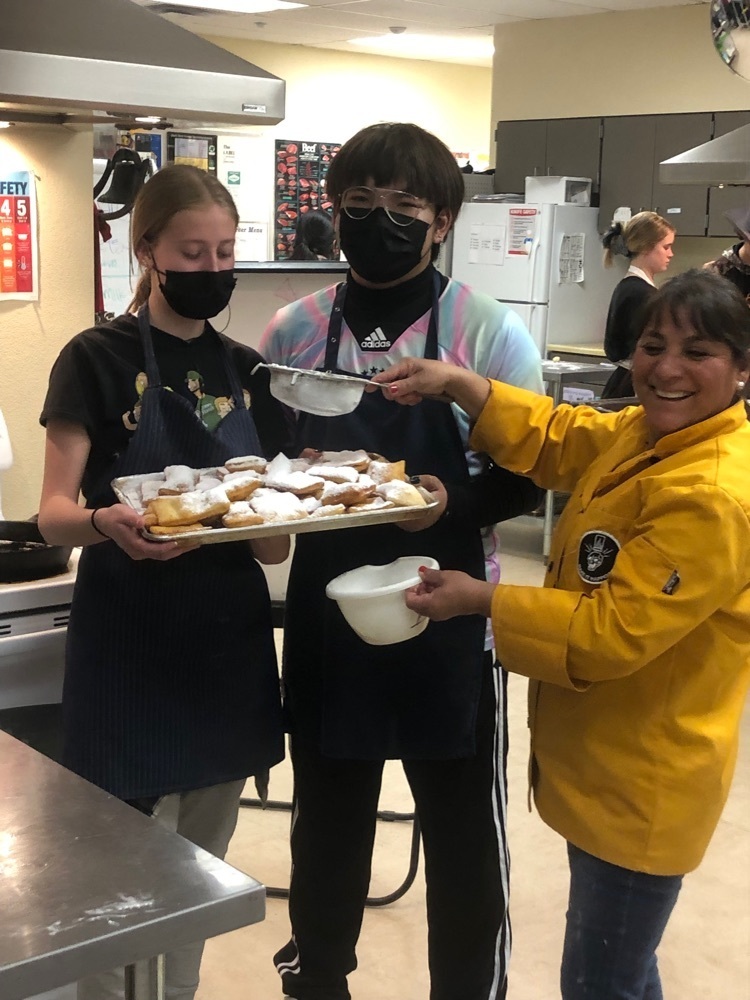 Tularosa Middle School Junior Ag class collected over 400 non-perishable food items donated by staff and students for their annual food drive. Ms. Porter, TMS Art Teacher, had the most items donated to her box so she had the pleasure of kissing a cow. All donations will benefit needy families in Tularosa. Special thank you to RJ and Megan Portillo for bringing a cow for Ms. Porter to kiss!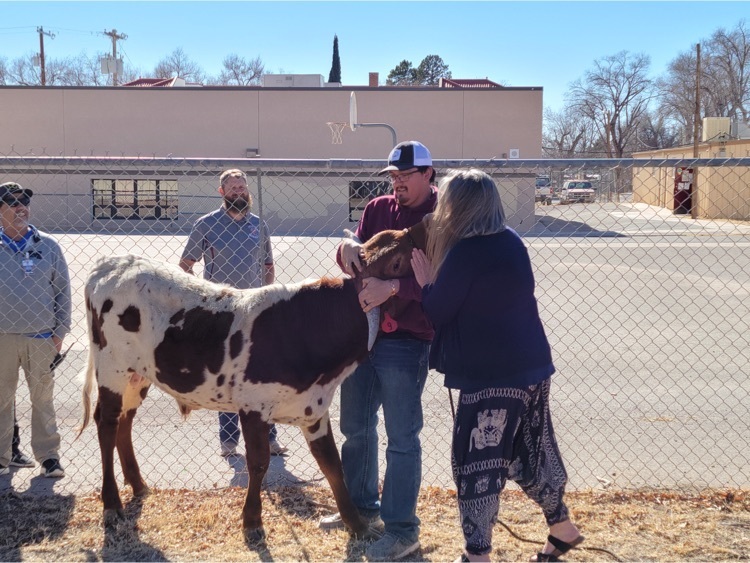 Tularosa Middle School Construction and Career Exploration Class created unique cutting boards as a woodworking project.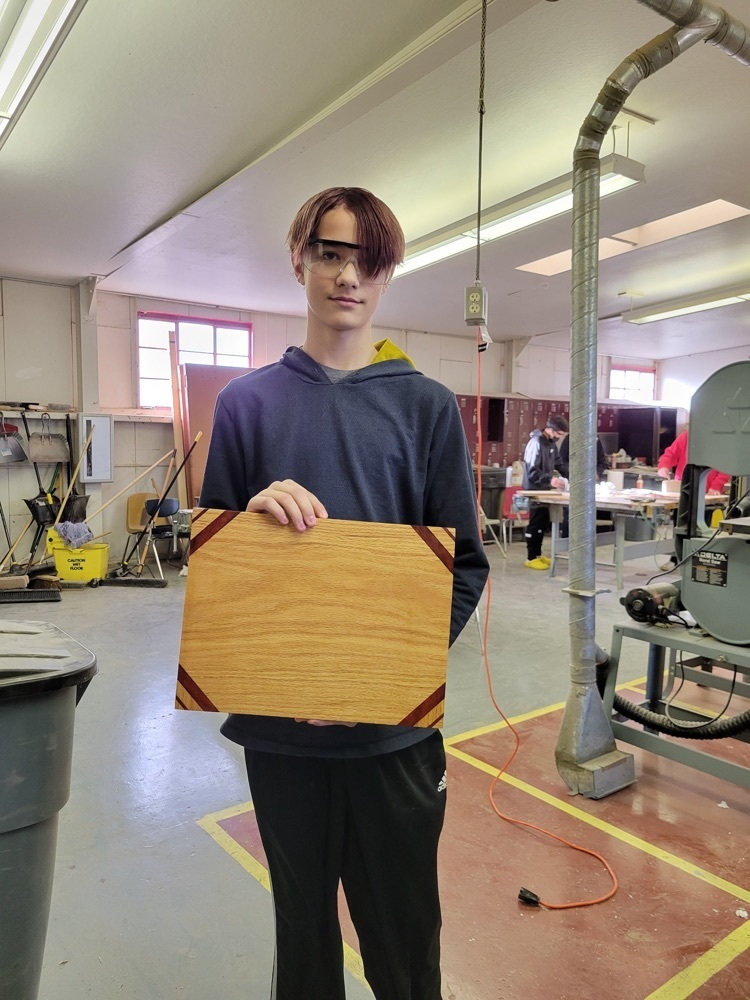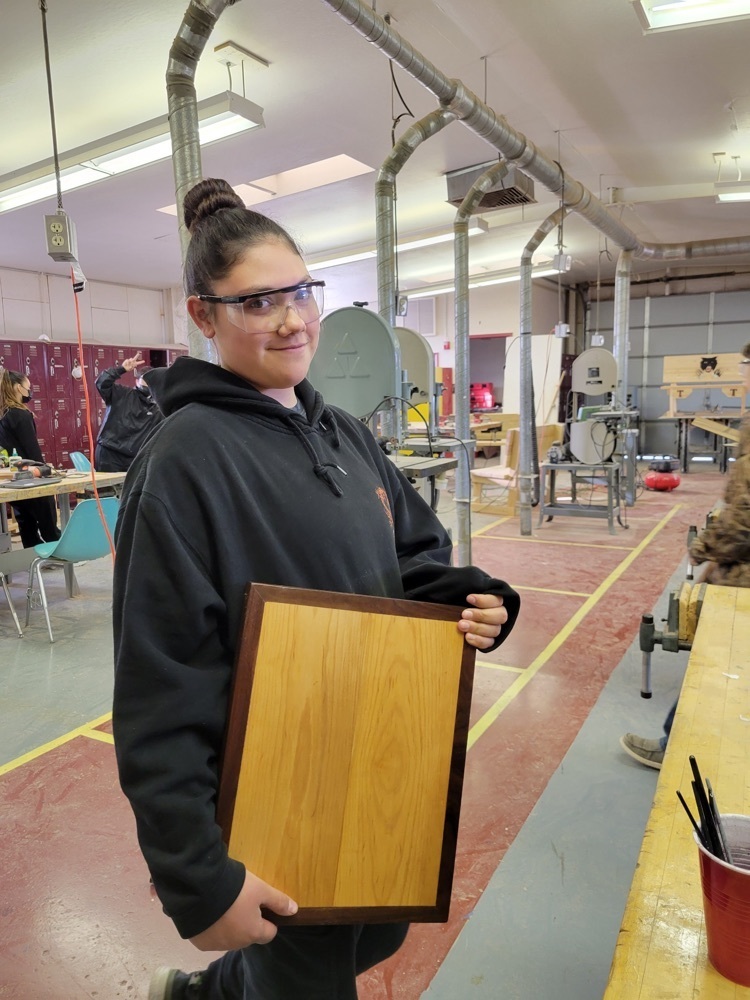 Tularosa Middle School Student Council honors school bus drivers with gifts of appreciation for Bus Driver Appreciation Day. Thanks to all bus drivers for all they do for our students and staff.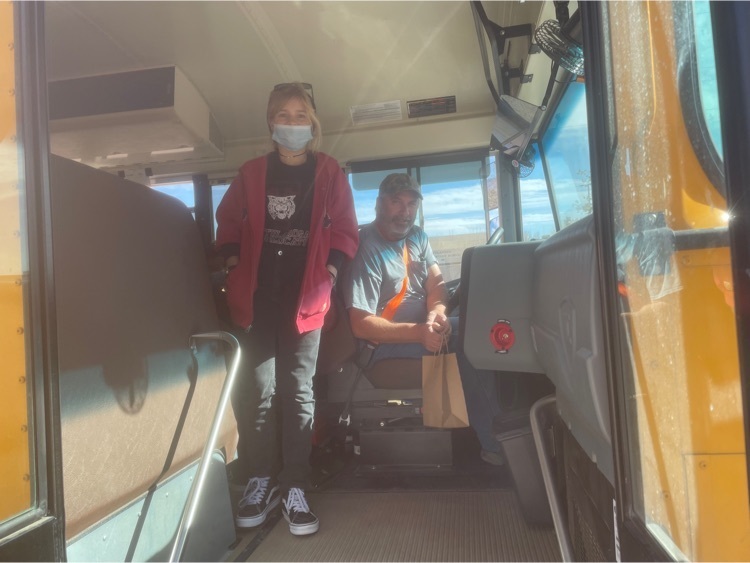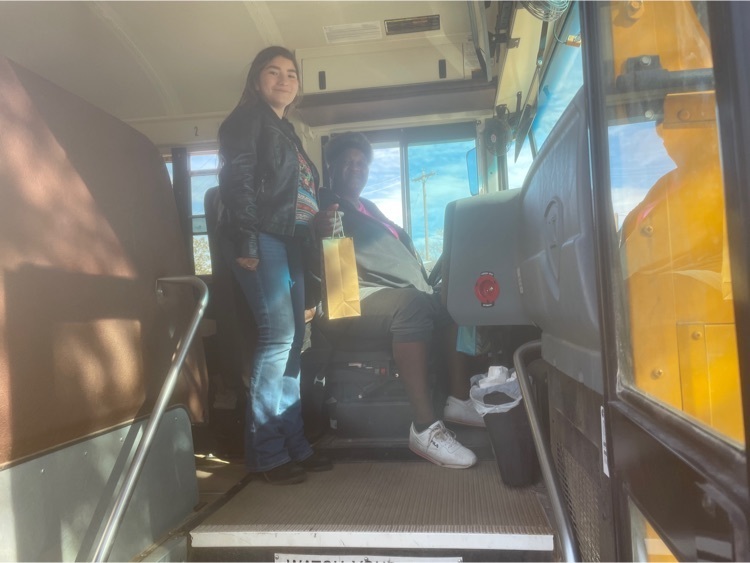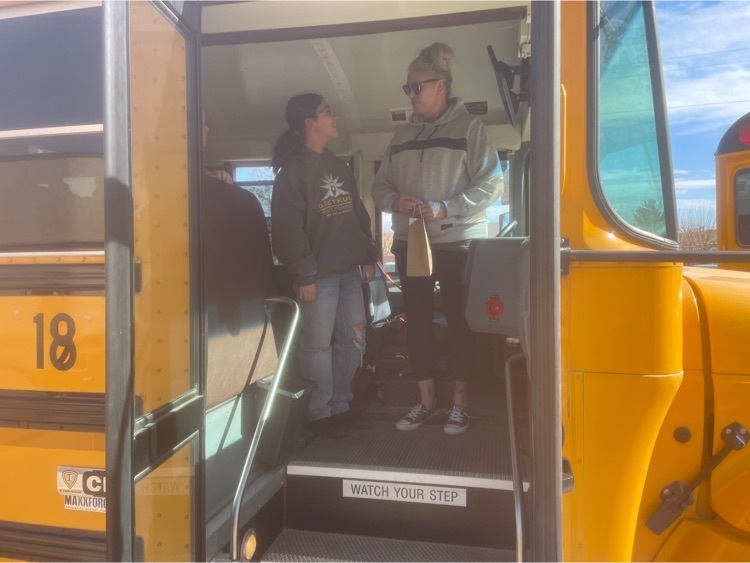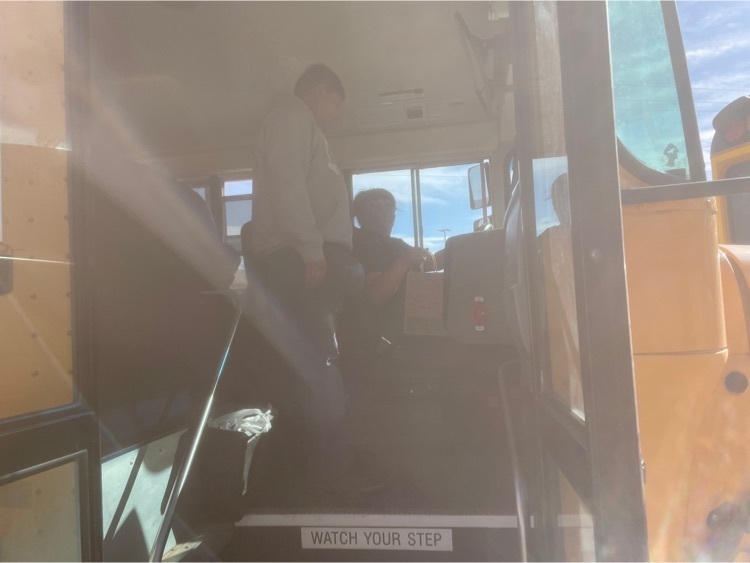 Tularosa High School FFA members participated in the District 6 Public Speaking competition on Monday. Great work and congratulations to CT Mills, Rosemary Gallegos, Caitlin Rogers, Josie Carrillo, and Randi Greene. Happy National FFA Week!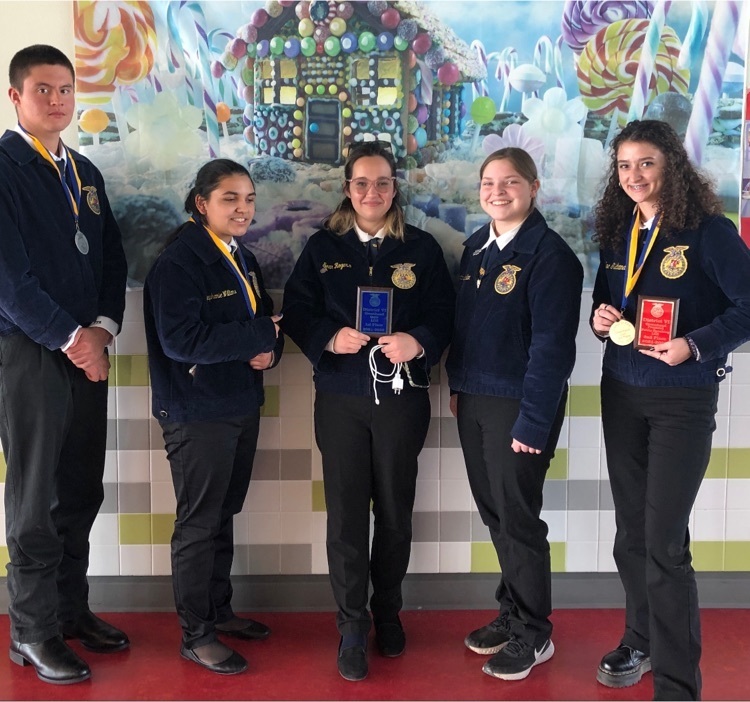 Details for 3AA district basketball playoffs: Tularosa Varsity Girls Basketball will host Cloudcroft on Monday, February 21st at 6 pm for the first round. Tularosa Varsity Boys Basketball will host the championship on Saturday, February 26th, the opponent is unknown right now. Tickets will be $5.00 for EVERYONE and NO PASSES will be honored.

Happy National FFA Week from the Tularosa High School FFA Chapter!


Senior Night for our 2022 Basketball players!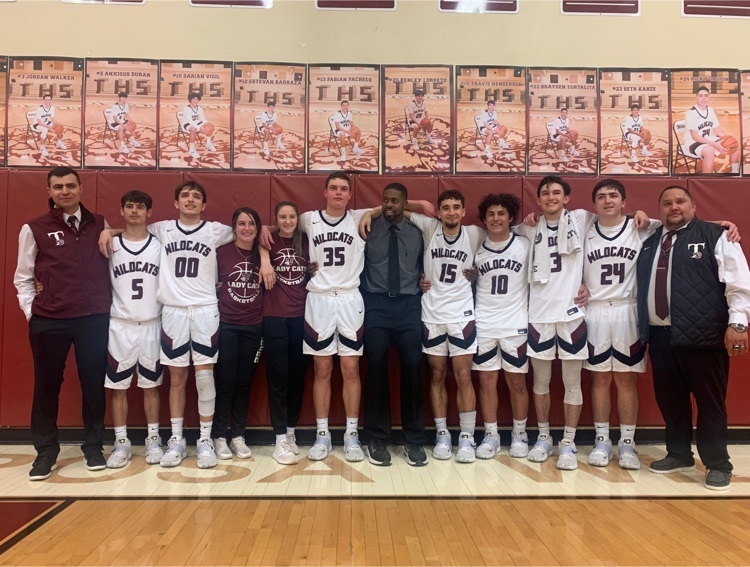 Tonight the Tularosa High School Basketball Teams will host the Cloudcroft Bears. JV Girls at 2:30 pm JV Boys at 4:00 pm Parents Night for both girls & boys Varsity Girls at 5:30 pm Varsity Boys at 7:00 pm ***Prom Committee Taco Dinner is from 5-7 pm. If you pre-ordered tacos, they can be picked up in the THS Culinary Arts Classroom. 15 plates are still available and can be purchased for $5 and it's first come, first serve****

We want to say THANK YOU!!! to everyone who donated blood yesterday. We were able to collect 27 units of blood - enough to save 81 lives! Blood drives on high school and college campuses are the number one source of collection for blood banks, and students who start donating in high school usually become life-long donors. We had a number of first time donors yesterday as well!! ❤️

The Tularosa High School yearbook is now ready to be purchased online! Take advantage of our early bird discount and get your yearbook for ONLY $20 for a limited time! Go to
www.buytheyearbook.com
and enter school code 705948 to get yours today! Senior parents - you can also purchase "Congratulations" ads for your graduate on the site as well! Questions? Email Ms. Bussiere at
melanie.bussiere@tularosak12.us

The Tularosa High School Prom Committee will be holding a taco fundraiser Friday, February 18th from 5-7 pm. Three tacos (no beans or rice) with salsa for $5 and only 100 plates will be sold and must be prepaid. Orders can be placed at the Tularosa High School office between now and Friday.