Tularosa Middle School National Junior Honor Society will induct new 7th & 8th grade students on April 20, 2022. Congratulations to all our new inductees!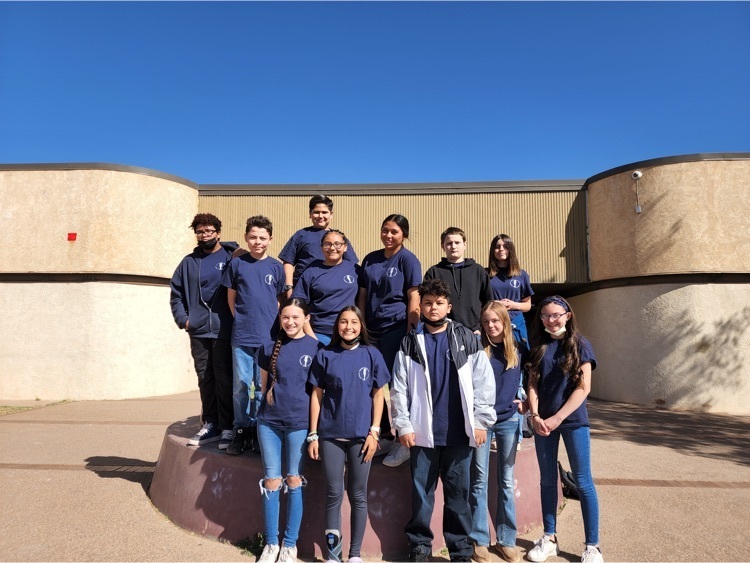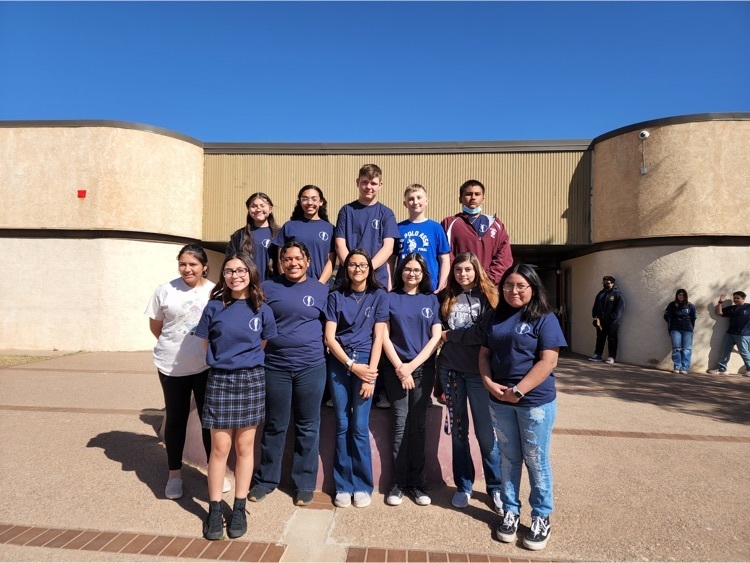 Congratulations to Rakaylyn Burk. 5th high point individual in horticulture at the New Mexico FFA CDE events.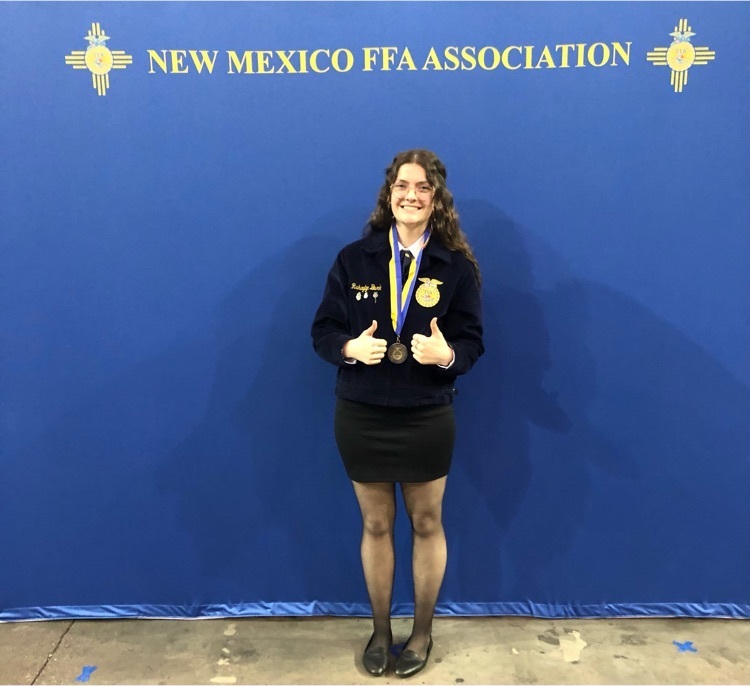 THS students grades 9-11, make your appointments now for the April 26th FREE sports physicals!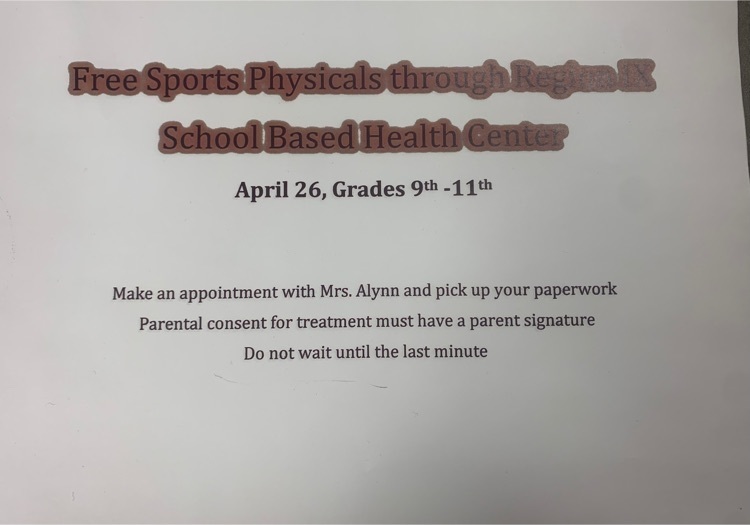 Congratulations to the Tularosa FFA Milk Quality judging team for placing in the top 5 in the state! Official placing will be announced Friday at awards. Good luck to all members competing this week.
TMS completed their March Madness 3 on 3 Basketball Tournament. The Shorties played The Hot Shots in the final game. The Shorties were the Tournament Winners. Congratulations to Ceveah Hernandez, Veronica Blazer and Sal Baca for winning. Thank you to all who participated in the tournament.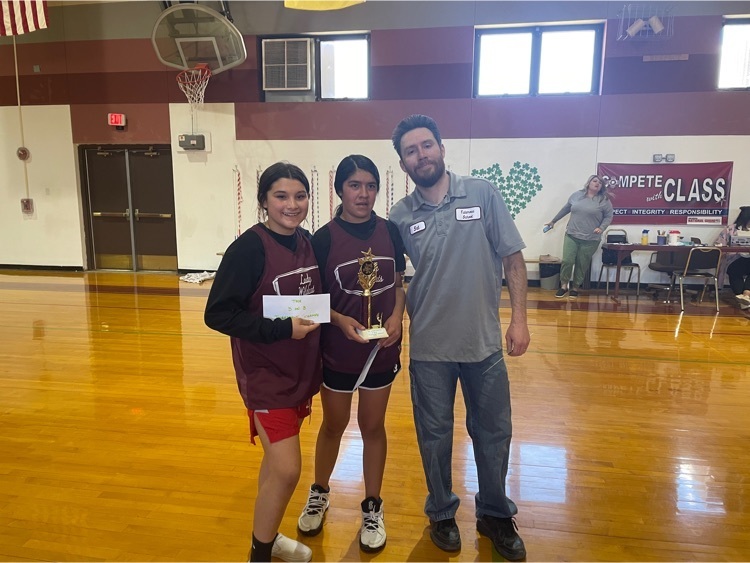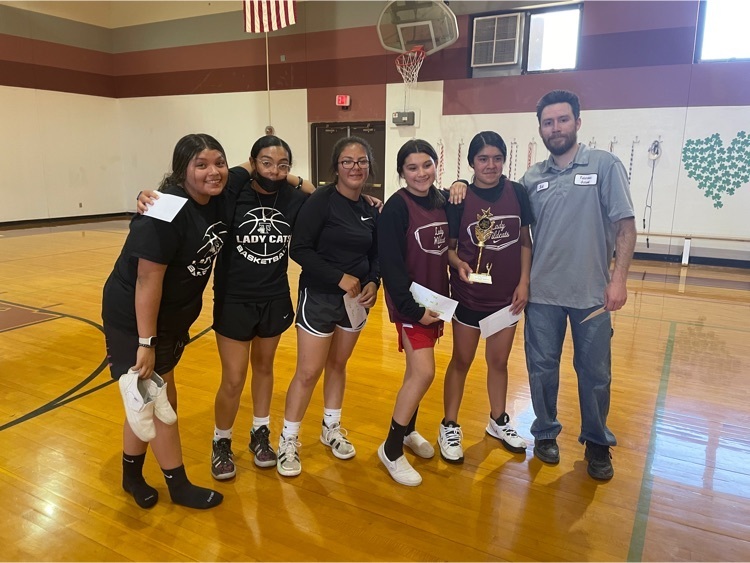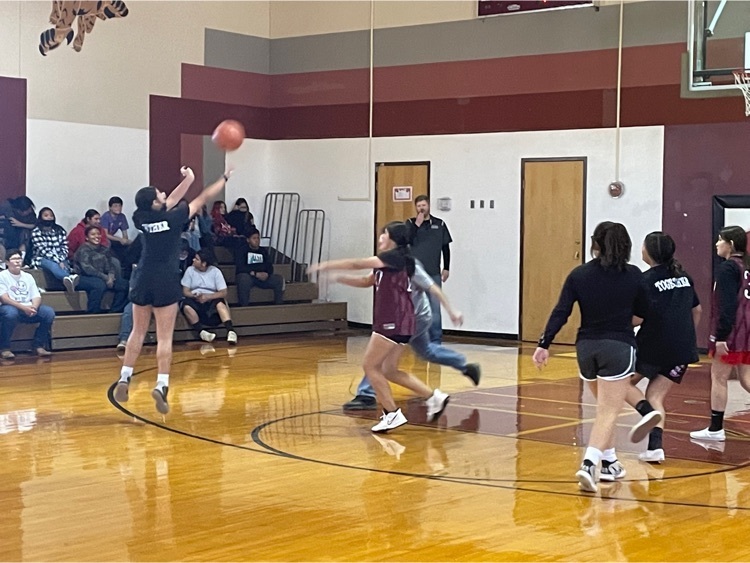 Kindergarten got to spend the day exploring Alamogordo Zoo.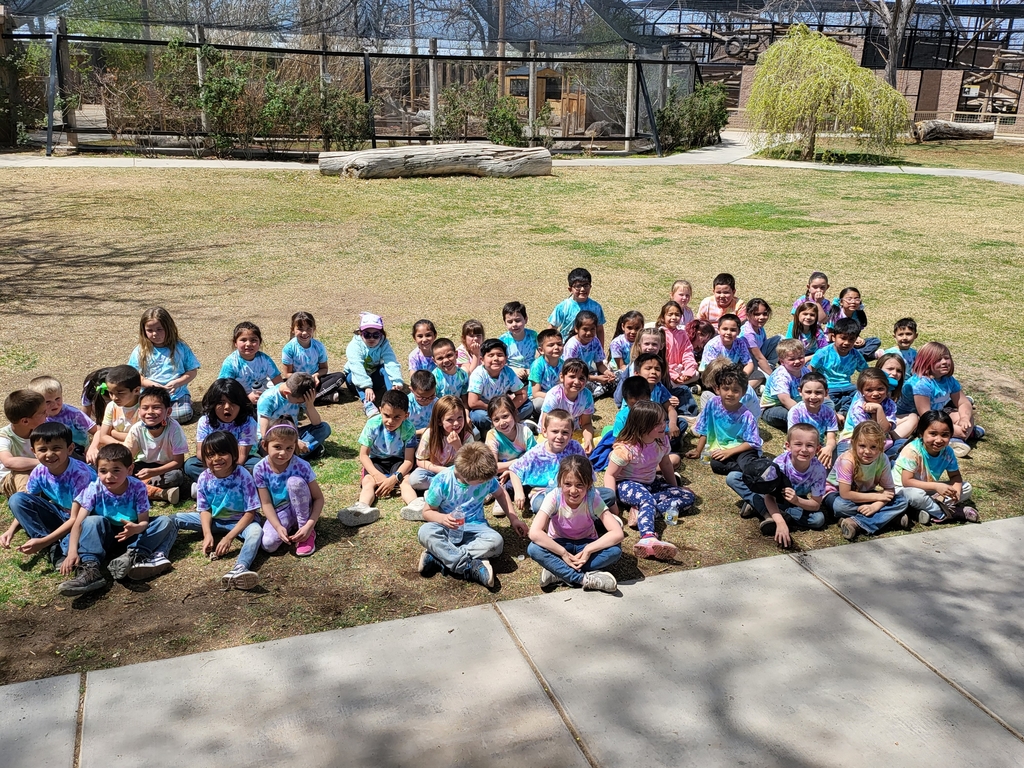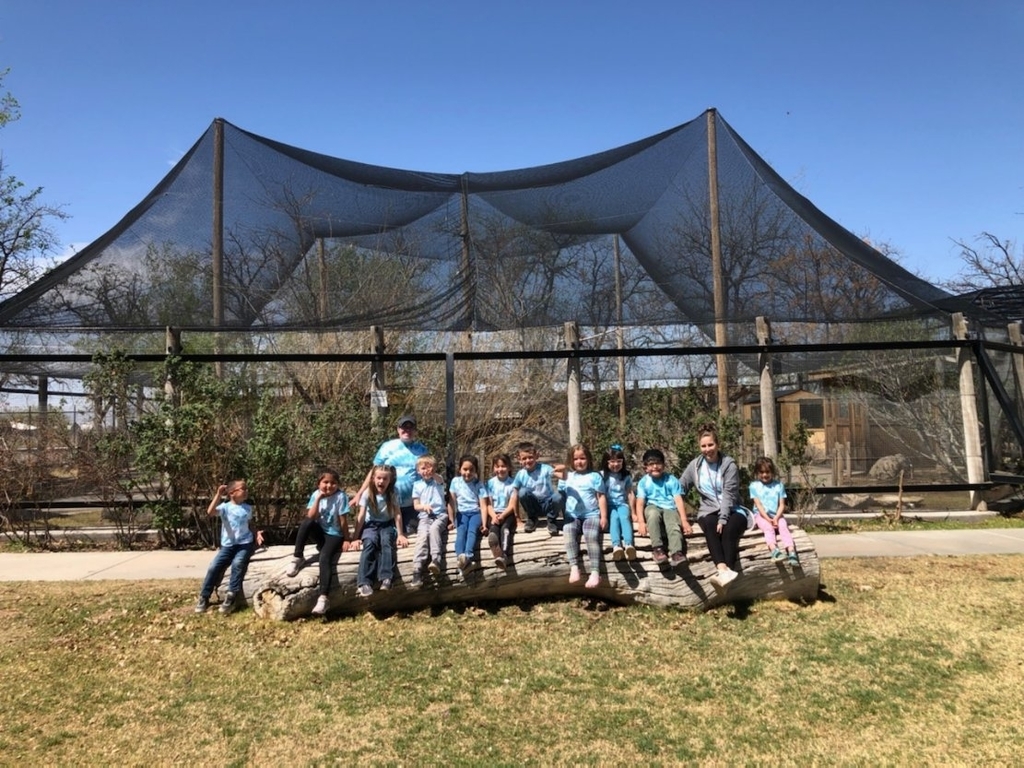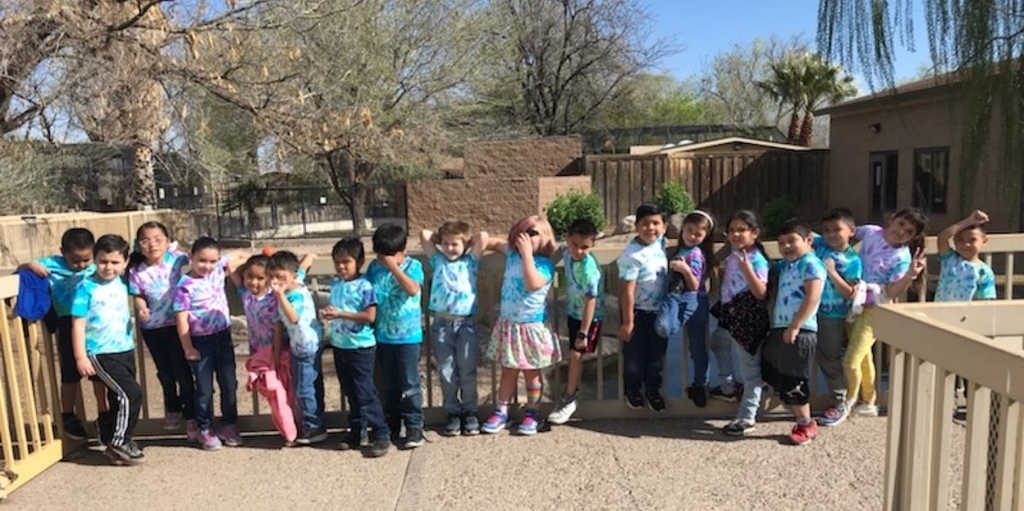 🚨If your child, grades 6-12, is wanting to play sports next year and/or participating in summer workouts, take advantage of this free service!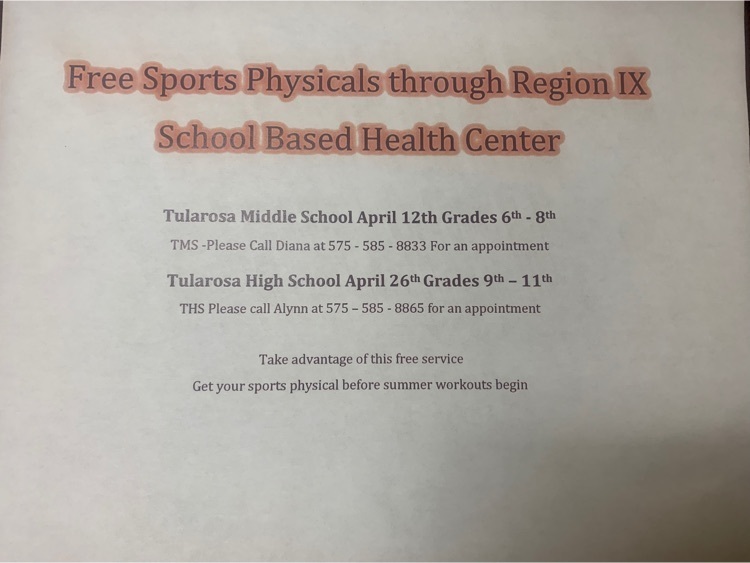 Tularosa Middle School Track team competed at the Rosebud Relays in Tularosa on Tuesday, March 29, 2022. All athletes showed tremendous effort despite the terrible weather. Great job Wildcats!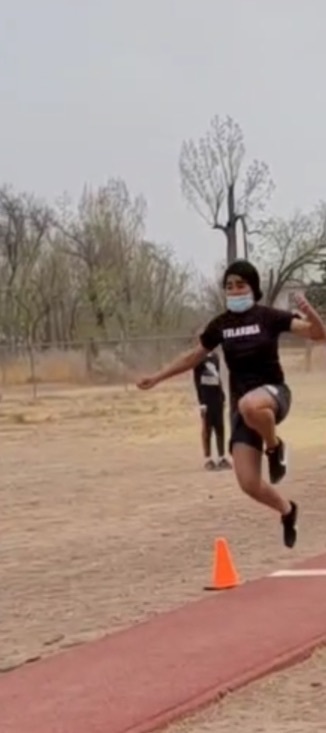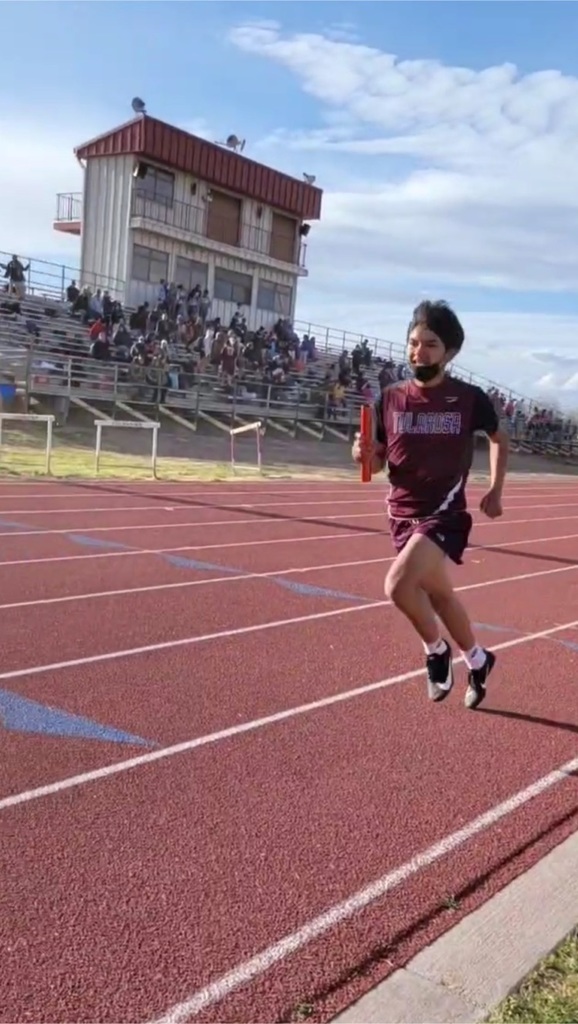 Congratulations to Colton Gililland, Travis Henderson, Haylee Hill, and Israel Ortega. All were named to the NMHSCA 2A All State First Team in Basketball today!

Tularosa High School Senior Lexi Gallegos was surprised with 24 other seniors this morning with a $40,000 scholarship on Good Morning America! Congratulations Lexi on all your hard work in school and on the College Board!!! Class of 2023, go to BigFuture.org and start applying, they are giving away two $40,000 scholarships a month and hundreds of $500 scholarships.

Tularosa Basketball All Stars competed in Melrose today for their final games in high school. Great job Haylee, Colton, and Travis. Thank you Coach Castanon and Coach Coleman!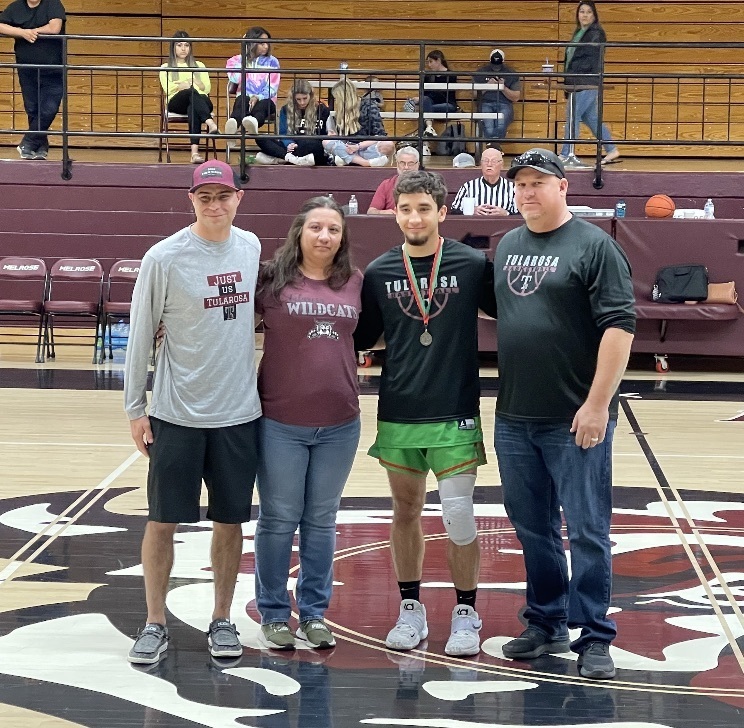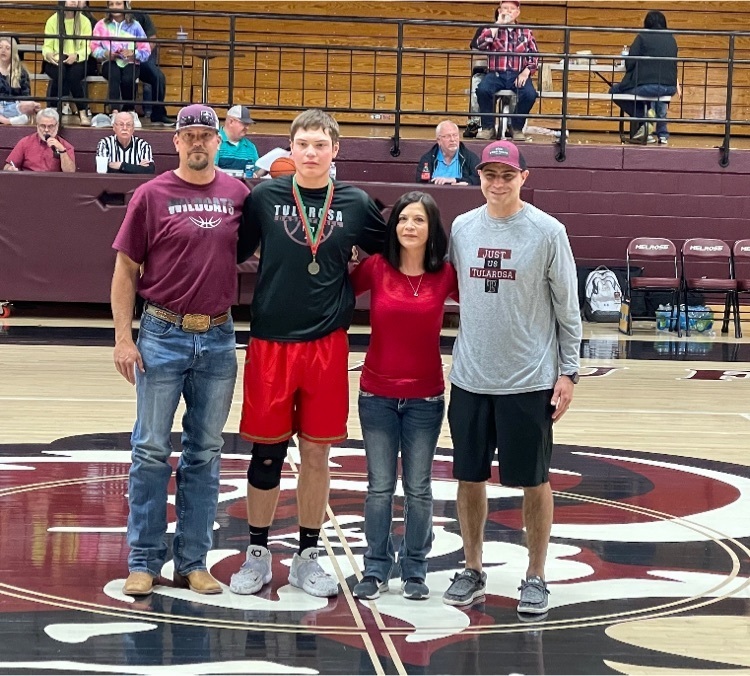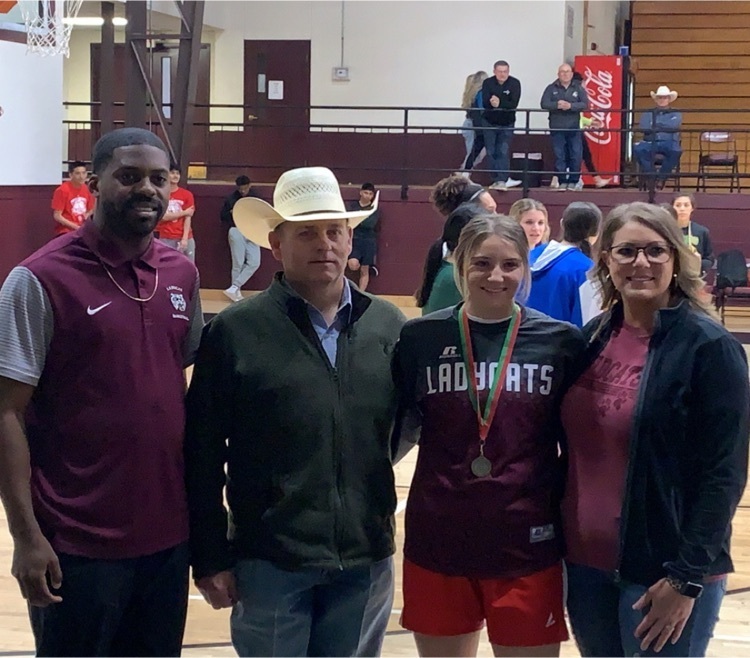 It is here, have a good spring break everyone! See you Monday March 28th!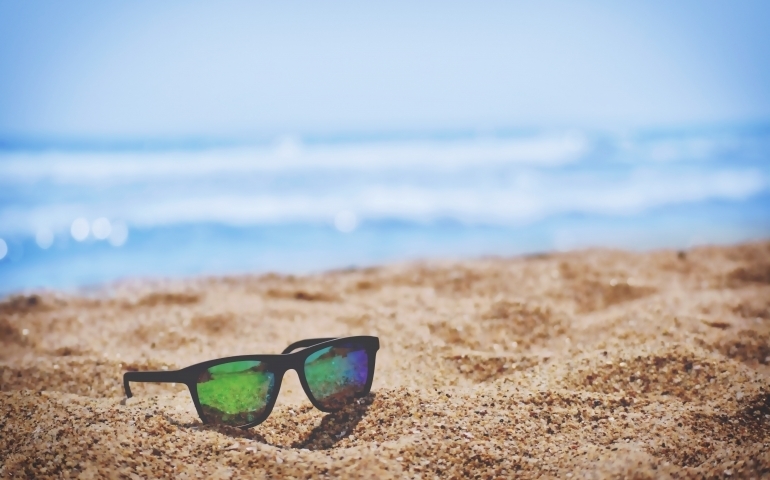 Tularosa Middle School Spanish and Multicultural Class performed for the school on TIS stage today. They performed a skit, danced La Raspa and ended with Mrs. Sanchez performing Las Mananitas to the audience.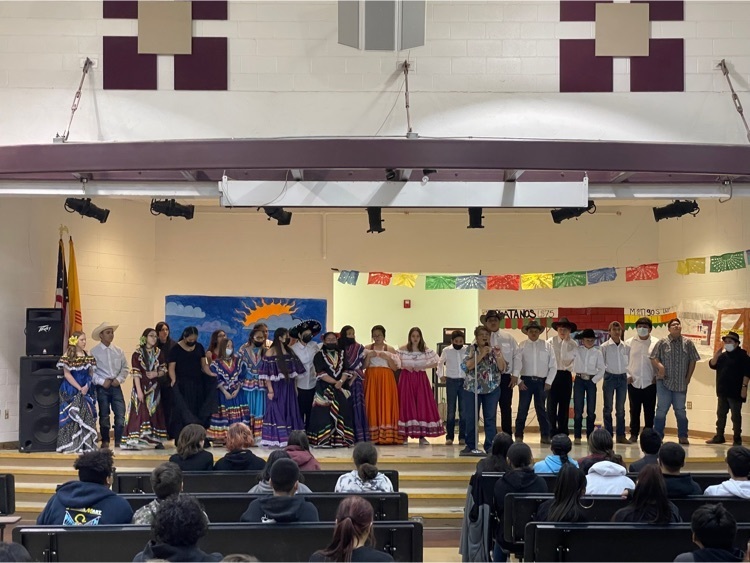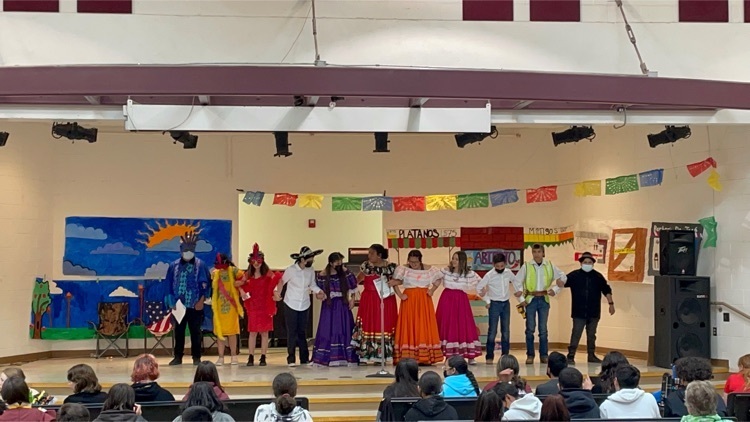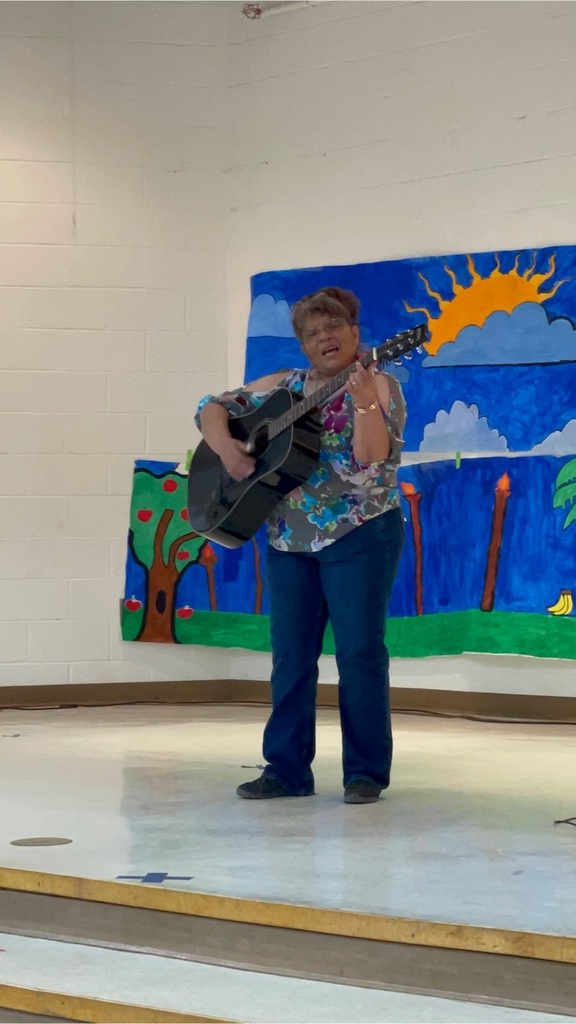 The Tularosa Chenrinkusu ESports team won their second competition in a row yesterday against the Ulta Vista Pre College Mighty Owls! Mr Miyoshi and his team compete every Tuesday afternoon! Great job athletes, we are super proud of you!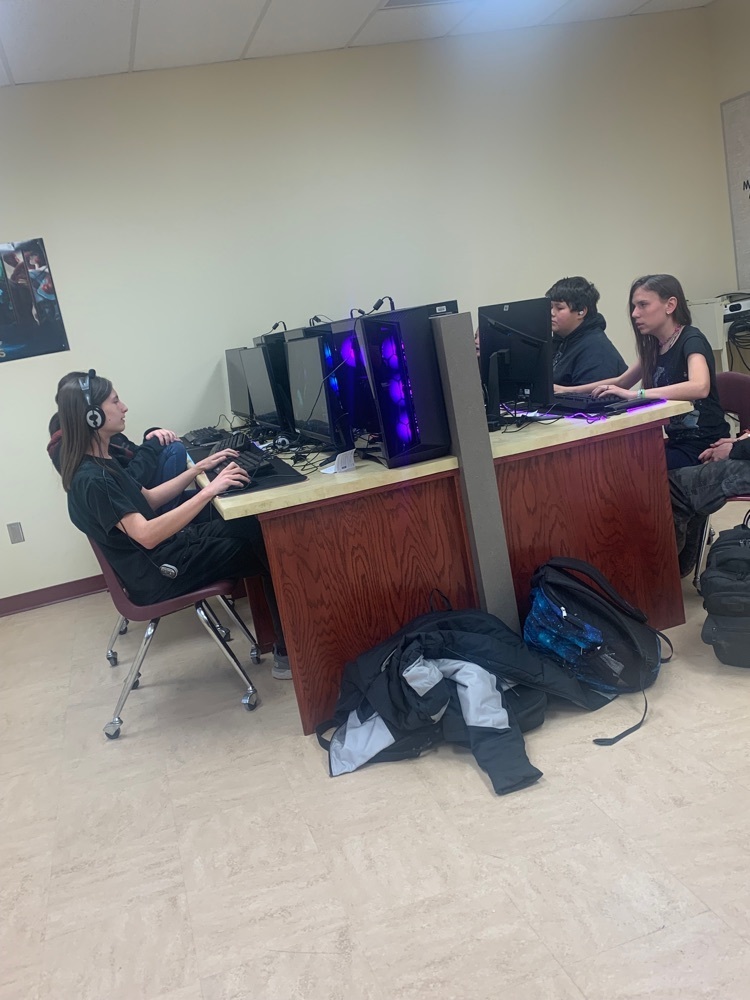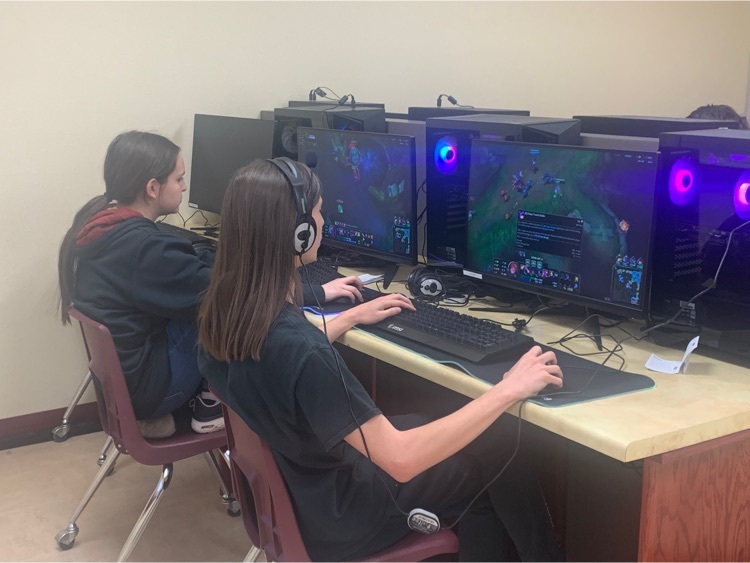 Congratulations to our basketball athletes for making All-District 3-2A Player of the Year - Travis Henderson Colton Gililland Maycee Griffin Haylee Hill Israel Ortega Darian Vigil Jordan Walker Tularosa is very proud of you!

THS Prom Committee will be having their annual Posole Fundraiser for this year's prom. Cups are $5 each with onion, cilantro, and lime on the side! Orders can be delivered or picked up at the high school culinary arts classroom from 12:00-3:00 pm. If you are interested, please call the high school at 585-8868. A big thank you to our supporters!

Huge shout out to Colton Gililland, Travis Henderson, and Haylee Hill who were all chosen as Class 1A-3A All Stars today. The All Star games will be at Melrose High School, Saturday March 19th at 1 pm and 3 pm. Congratulations, we are proud of each one of you!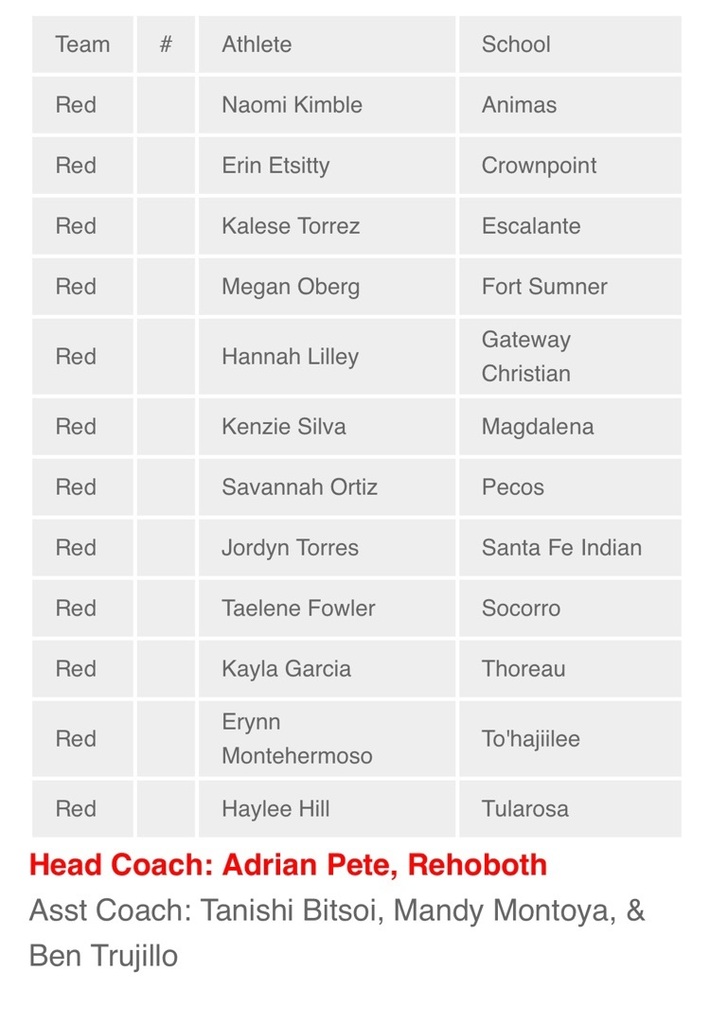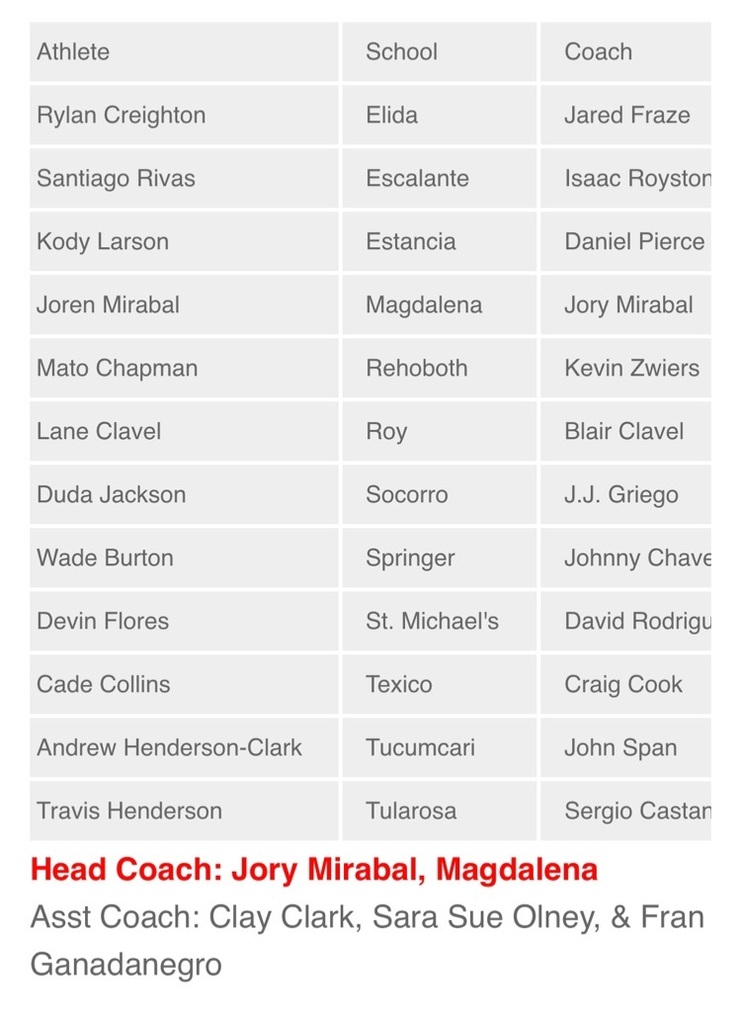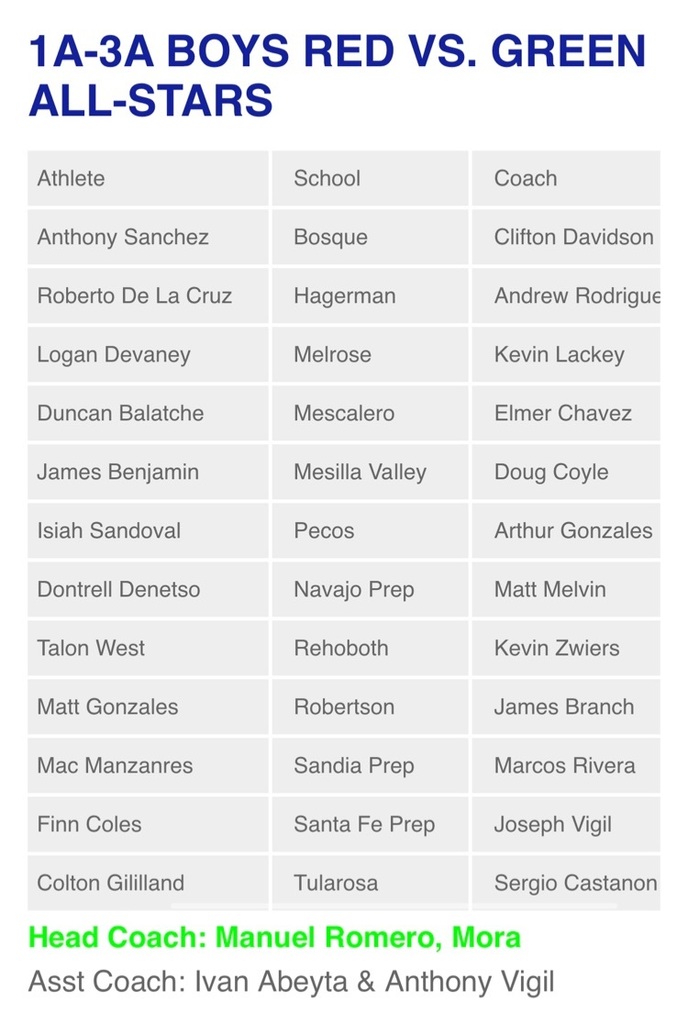 Although today didn't go as we had hoped, these men are a true example of great sportsmanship and class. Tularosa couldn't be prouder of each and everyone of you. Pride Baby Pride!

Tularosa High School students and parents can order their yearbook online for $20 plus tax and personalization for an extra $8. Visit
www.buytheyearbook.com
and the school code is 705948.

Good Morning, Due to weather and hazardous road conditions, all Tularosa Municipal Schools will be in remote learning for Friday March 11. All students will need to check in with their teachers in google classroom and follow previously followed remote learning class schedules.